Precise Security Alerting
Uncover immediate risks in your organization and supply chain
Breach Intelligence
With real time tracking of billions of active infection records and tens of thousands of malicious domains. Telltale is the most sophisticated alerting service available.
Are You Affected?
Just add the IP addresses of your assets to be monitored and check the Telltale dashboard for signs of a breach.
See your alerts now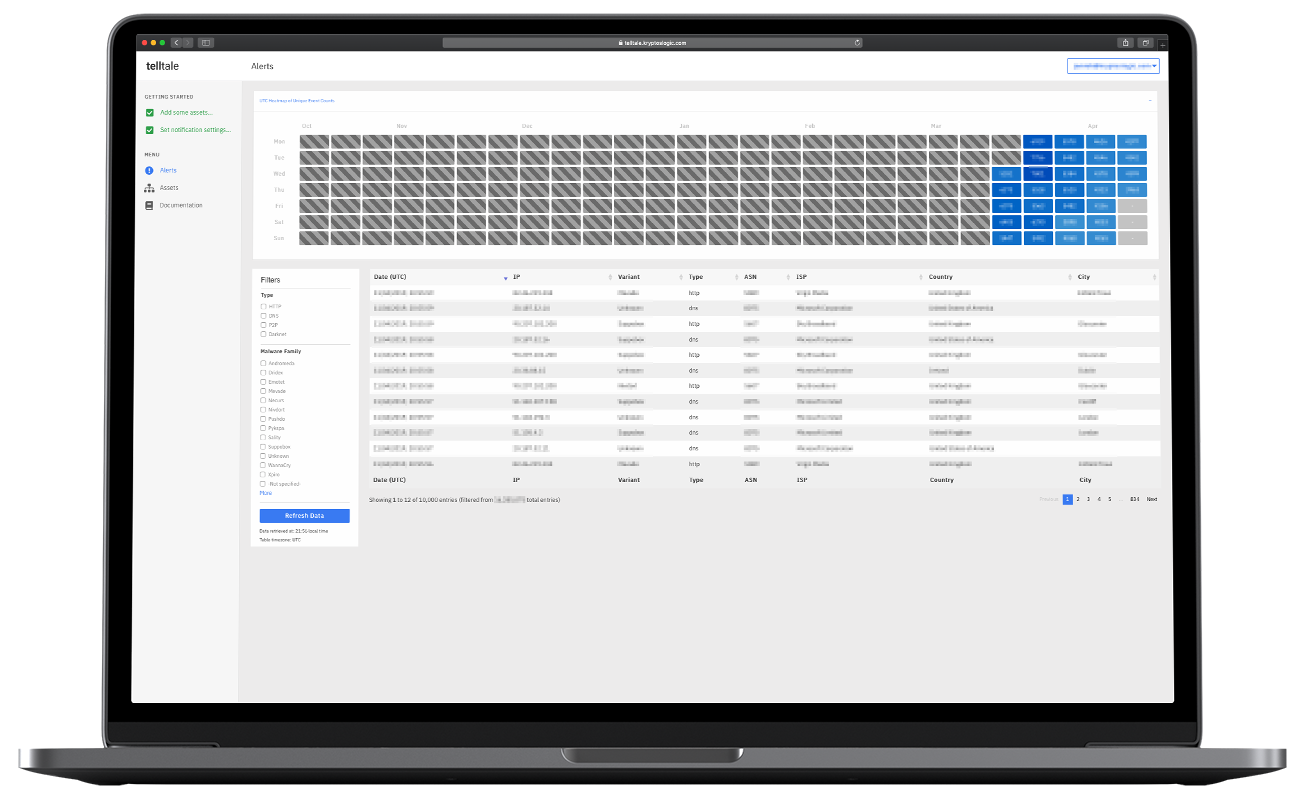 A Complete Threat Intelligence Eco-System
Sensors and feeds in a single pane of view
Sinkholes & Honeypots
World-class research on malware and botnets
Threat Feeds
Aggregation of external and internal intelligence feeds
Kryptos Sensors
Collectors and data shippers for going beyond OSINT
Security Data Lake
Security analytics capabilities for forensics, pivoting and detection
User Experience
Simplified UX focused on actionable intelligence
Integration
Connectors and API deliver information sharing and automation to third-party security tooling
Actionable Intelligence
Alerts are specific and near real time, set up your assets and begin monitoring
Business Context
Global threats or localized spearphishing, we are reporting your risks
Why Secure Companies Choose Telltale
We navigate our clients through imminent threats
Actionable Intelligence
Providing only relevant alerts that are specific to your organization and supply chain.
Best of Breed
Our team delivers unprecedented threat intelligence.
Complete Solution
Available to distribute information across all platforms at scale.